Test Forum 2010 Conference Venue
TestForum 2010 will take place at FIRST Hotel Ambassadeur situated a 1 hour 15 min drive from Oslo Airport, Gardermoen, a 1 hour drive from Sandefjord Airport, Torp and a 40 min drive from down town Oslo. The hotel is situated next to Drammen railway station, which is a 1-hour train ride from Oslo Airport, Gardermoen.
Traveling to and from Drammen
Drammen is just a short distance from Oslo, the capital of Norway.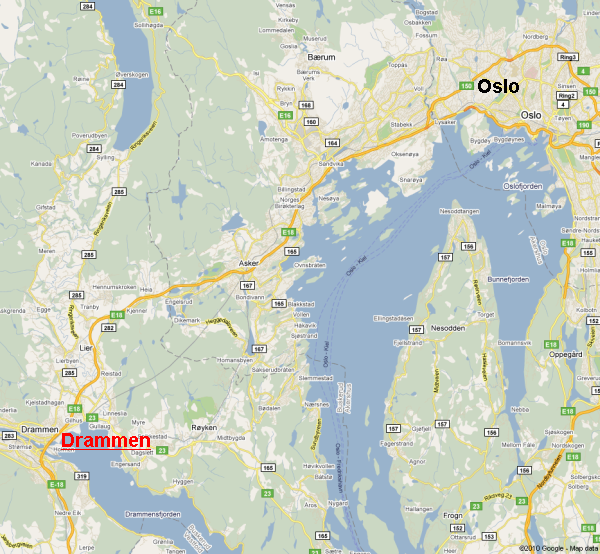 By Plane
Drammen can be reached by flights to Oslo Airport, Gardermoen (OSL) or Sandefjord Airport, Torp (TRF). Oslo Airport has connections to all major European cities. See www.osl.no. The best way to get from Gardermoen to the hotel is by the airport express train; Flytoget. See "By train from Oslo Airport, Gardermoen" Sandefjord Airport, Torp has daily connections to Amsterdam, Copenhagen, London, Milan as well as several Norwegian airports. It has less frequent connections to Barcelona, Bologna, Bremen, Edinburgh, Frankfurt, Liverpool, Prague, Riga, Rome, Warsaw and several other European airports. For more information see www.torp.no.